Public Housing
Public housing was established to provide decent and safe rental housing for eligible low-income families, the elderly, and persons with disabilities. Public housing comes in all sizes and types, from scattered single family houses to high-rise apartments. There are approximately 1.2 million households living in public housing units, managed by some 3,300 HAs. The U.S. Department of Housing and Urban Development (HUD) administers Federal aid to local housing agencies (HAs) that manage the housing for low-income residents at rents they can afford.
Public housing is limited to low-income families and individuals. BHA determines your eligibility based on: 1) annual gross income; 2) whether you qualify as elderly, a person with a disability, or as a family; and 3) U.S. citizenship or eligible immigration status. If you are eligible, the HA will check your references to make sure you and your family will be good tenants. HAs will deny admission to any applicant whose habits and practices may be expected to have a detrimental effect on other tenants or on the project's environment.
BHA currently has Public Housing units located at Winfield Apartments, Shadow Creek Apartments, Charter House, Bay Vista West and Bay Vista South. The units are leased to families who are on the Public Housing waitlist in order by time and date of their application and bedroom size.
Current Public Housing Utility Allowances
See our Admissions and Continued Occupancy Plan (ACOP) for Public Housing Programs for details on BHA public housing policies. Below is a summary of how BHA determines appropriate unit bedroom size as referenced on page 96 of the ACOP.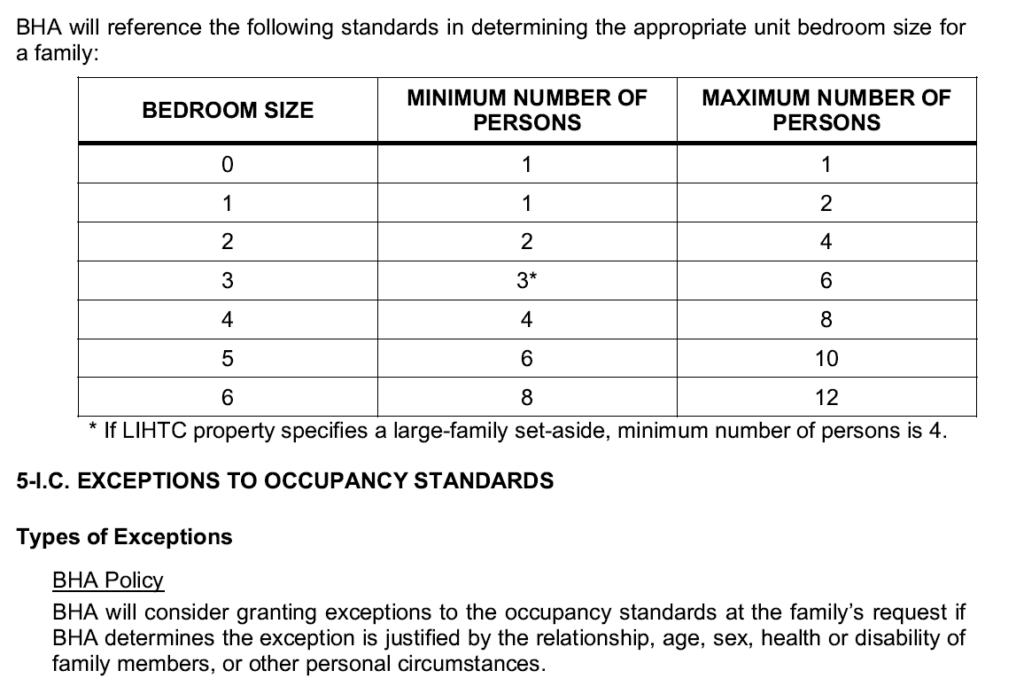 Questions about public housing? Contact Information for BHA Property Managers:
Carol Sittler
Property Manager for Bay Vista South, Bay Vista West, Tara Heights, and The Summit at Bay Vista
Phone: (360) 473-0323
Email: csittler@bremertonhousing.org
Tobi Shaffer
Property Manager for Casa Del Sol, Charter House, the Firs, Shadow Creek, Tamarack, Winfield, and Wright Court
Phone: (360) 377-0232
Email: tshaffer@bremertonhousing.org