Working with the Section 8 Program
***NEW: Landlord FAQs***
http://bremertonhousing.org/landlord-faq/
Calling all Kitsap and Mason County landlords – partner with the Bremerton Housing Authority!
For anyone interested in learning more about our Section 8 programs and partnering with us, please do not hesitate to contact:
Lori Reisinger, Landlord Liaison
(360) 616-7142 or landlord@bremertonhousing.org
A few perks of partnering with us include:
Get paid each month! Guaranteed rent payments
List your unit for free/no marketing expenses
Access to the Landlord Mitigation Program to protect against unexpected expenses
A dedicated BHA staff member, the Landlord Liaison, to guide you through every step of the process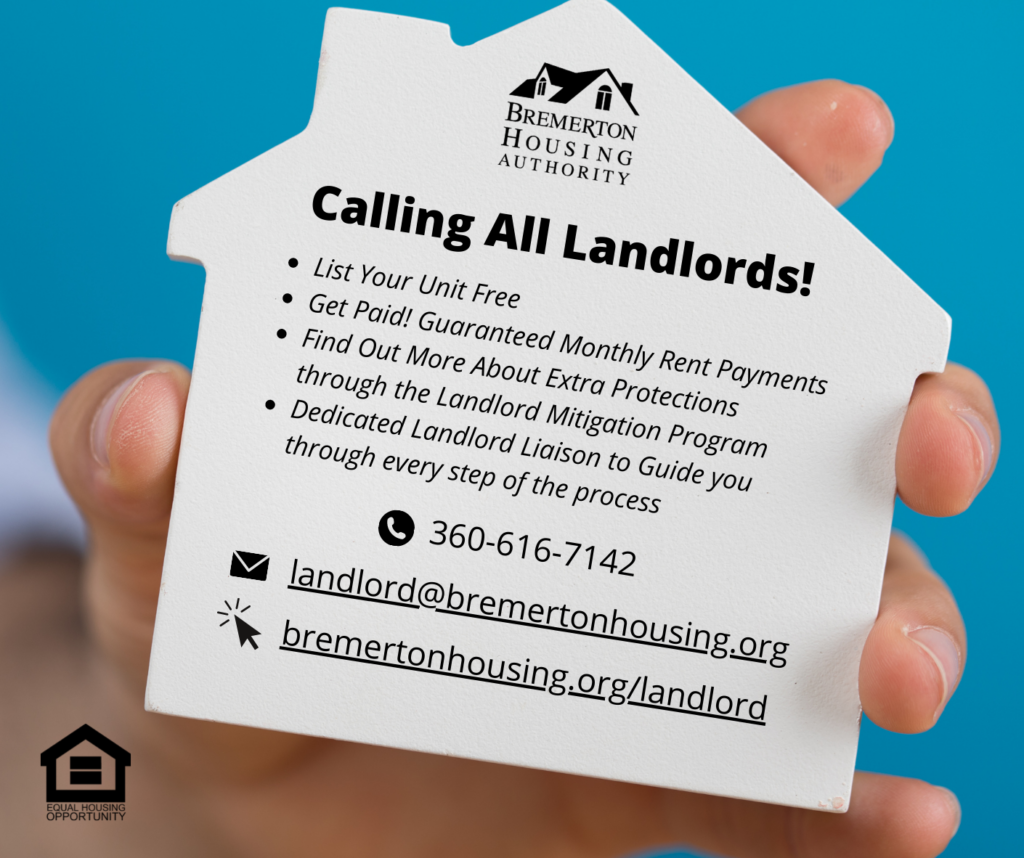 You can help make it possible for low-income families to have access to quality, affordable housing. Demand is at an all-time high and we rely on good landlords to provide hundreds of local families with an opportunity to achieve stability for their households.
If you haven't already, please visit www.affordablehousing.com (formerly GoSection8) to sign up for a free account and list your unit.
Click here for a 3-part overview of the Housing Choice Voucher Program General Lease-Up Process between landlords, tenants, and the PHA.